UK staycations during the coronavirus pandemic
During its first year, 'staycation' became the fastest-growing holiday-related term. Even when most restrictions were lifted after lockdown, the UK was still the holiday destination with the highest year-over-year increase in Google searches.
And this seemed to be the trend in 2021 too: 62% of Britons planned on spending their holidays within the UK, which was a 50% increase from the pre-pandemic summer of 2019.
While we all hope that hand sanitisers and masks will eventually no longer be needed to keep everyone safe, should staycations be a thing of the past too once things start going back to normal? Not at all!
Why we should maintain UK staycations after the pandemic
We're not saying that staycations should entirely replace trips abroad. After all, variety is the spice of holiday life! However, local trips shouldn't just be seen as a back-up plan: they actually come with lots of benefits.
1. Staycations are a chance to appreciate the wonders of the UK
Sometimes, we're so focused on looking for hot tourist spots abroad that we entirely overlook the magnificent landscapes or attractions offered by our own country. A staycation is your chance to rediscover it altogether, from its history to its hidden gems.
2. They're more affordable
When you don't have to worry about plane tickets, you start saving a good chunk of money, which you can either set aside or use to make your staycation even more special without feeling guilty. A holiday home could be a very wise investment.
3. They're easier to plan, especially for families
Imagine a trip that actually feels like a holiday from the moment you close your front door behind.
No stressing about getting to the airport on time, no packing weight restrictions to work around, no long flights on which your kids get fidgety, and no jet leg that ends up compromising the start (and aftermath) of your time off. Plus, in most cases, you'll also get to take your four-legged friends with you.
4. They're a great idea for both short weekends away and longer holidays
With a long staycation, you'll get to know everything about a specific area, just like a local. If you only have a long weekend ahead, however, it's still a wiser choice than holidays abroad: after all, you won't have to worry about wasting your precious time with airports and flights.
5. They tend to be greener and more sustainable
Skipping planes altogether isn't just good for your wallet: with international flights resulting in an average of 150-156g of CO2 per person per km, the planet will thank you, too.
6. They support our local economy
That quaint souvenir shop, that fish & chips that every local seems to be raving about, those delicious traditional products: when choosing a staycation, you'll get to support lots of independent stores and restaurants in the UK.
7. They create a charming balance between new and familiar
Visiting a different area but staying within the UK gives you the best of both worlds. You'll obviously get to discover new attractions, sights, and natural wonders. At the same time, you won't have to worry about language barriers or cultural shocks, maintaining a comforting element of familiarity.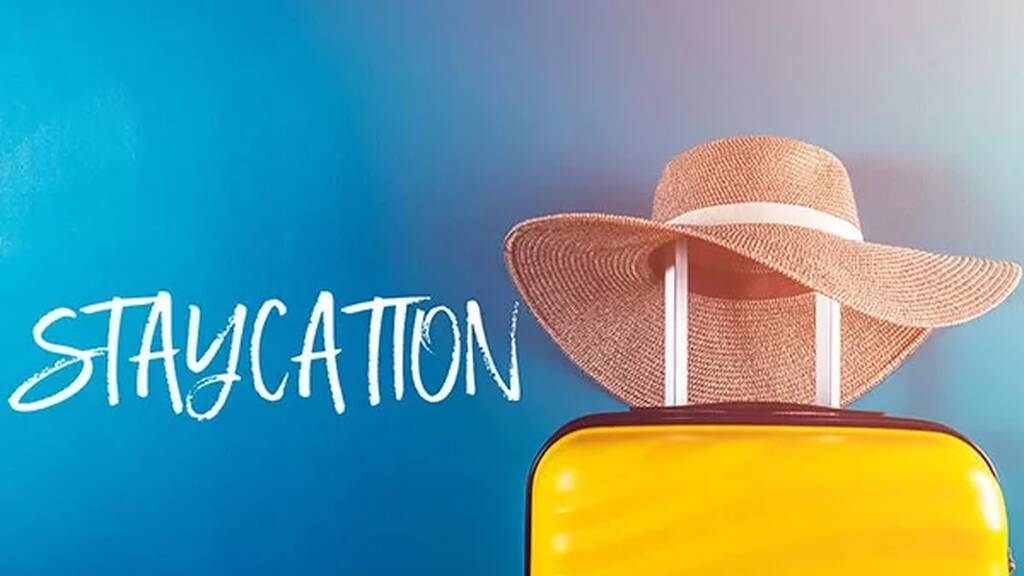 UK staycations in Wales
There are countless options for staycations in the UK, but have you considered Wales?
From bustling seaside resorts to peaceful mountain hikes and historical towns, our country really spoils you with choices when it comes to holiday destinations. Here are the 10 best staycations in Wales.
noticed a problem with the 10th heading when looking at the article
Shall we help you narrow down your choice even further? North Wales was actually the most popular UK summer destination in 2021 (see? We're not biased!).
This is because it offers such a wide variety of landscapes and things to do.
For example, you could climb Mount Snowdon or enjoy 370 miles of coastline, discover quaint villages like Betws-y-Coed or bigger towns and cities like Llandudno and Bangor. You could plan a hike in nature and fun family activities[1] , or how about some adrenaline-filled adventures?
link to new article when it's live (things to do with children)
North Wales holiday lodges: the staycation(s) of a lifetime
As if staycations weren't already ideal, investing in a holiday lodge can take even more stress away from your trips and save you money in the long run: no more hotel reservations to worry about!
When you choose a holiday lodge in North Wales, you'll get a home away from home that you can use as a base to enjoy different staycations multiple times a year, discovering new places or revisiting your favourites. Browse our holiday lodges to find the right one for your family.